Why respiration monitoring?
Respiratory Rate Is A Vital Sign
The respiratory rate is a critical observation but is often not recorded and or neglected. Respiratory rate is a vital sign and essential observation to a patients health. Any slight changes in RR is often an indication of deterioration as the body tries to sustain oxygen delivery to the tissues.
Early detection and documentation of changes in vital signs, especially RR, could help predict and detect respiratory failure, which is a primary cause of admission to intensive care.
For example, an increased RR can be utilized to predict and treat patients at risk of cardiac arrest. A study showed that a RR of >27 breaths/min is a better predictor of a cardiac arrest within 72 hours than heart rate or blood pressure (Fieselmann et al, 1993).
Failure to recognize the early signs of deterioration can hurt patients and drive up costs for more intensive treatment.The monitoring and recording of RR is a critical piece of a full patient assessment. It should be used in the context of other presenting clinical data, along with the other aspects of respiration: the depth(chest displacement), pattern and breathing effort.
Sources
Fieselmann JF et al (1993) Respiratory rate predicts cardiopulmonary arrest for internal medicine inpatients. Journal of General Internal Medicine; 993; 8: 7, 354-360.
What is respiration monitoring?
Respiration rate is the number of breaths a person takes per minute, and is best measured when a person is at rest. The rate may however increase with fever, illness, and with other medical conditions. The most common method for respiration rate measurement is by physical assessment, observing a person's chest and counting the number of breaths for one minute.

While measuring respiration rate alone provides only limited information, it is actual respiration patterns that reveal valuable data such as rate, amplitude, and other characteristics.
How do we do respiration monitoring?
TransRobotics respiration monitoring relies on observing the periodic movements of the body when a person is at rest and breathing. This periodic motion is observed from a distance in sliding time windows by using the Pulse Doppler principle - the backbone of TransRobotics respiration monitoring. A frequency spectrum is calculated at every range bin, producing what is called a Pulse Doppler matrix. In this matrix, static objects like walls or furniture can be removed, while the small body movements from a breathing person can be measured. This allows the TransRobotics sensor to accurately find the number of respirations per minute (RPM) of a breathing person.

In addition to the respiration rate, the actual mechanical movement of the chest wall can be seen by evaluating the time-variation of the received signal phase. This allows the breathing pattern to be outputted from the TransRobotics sensor in real time.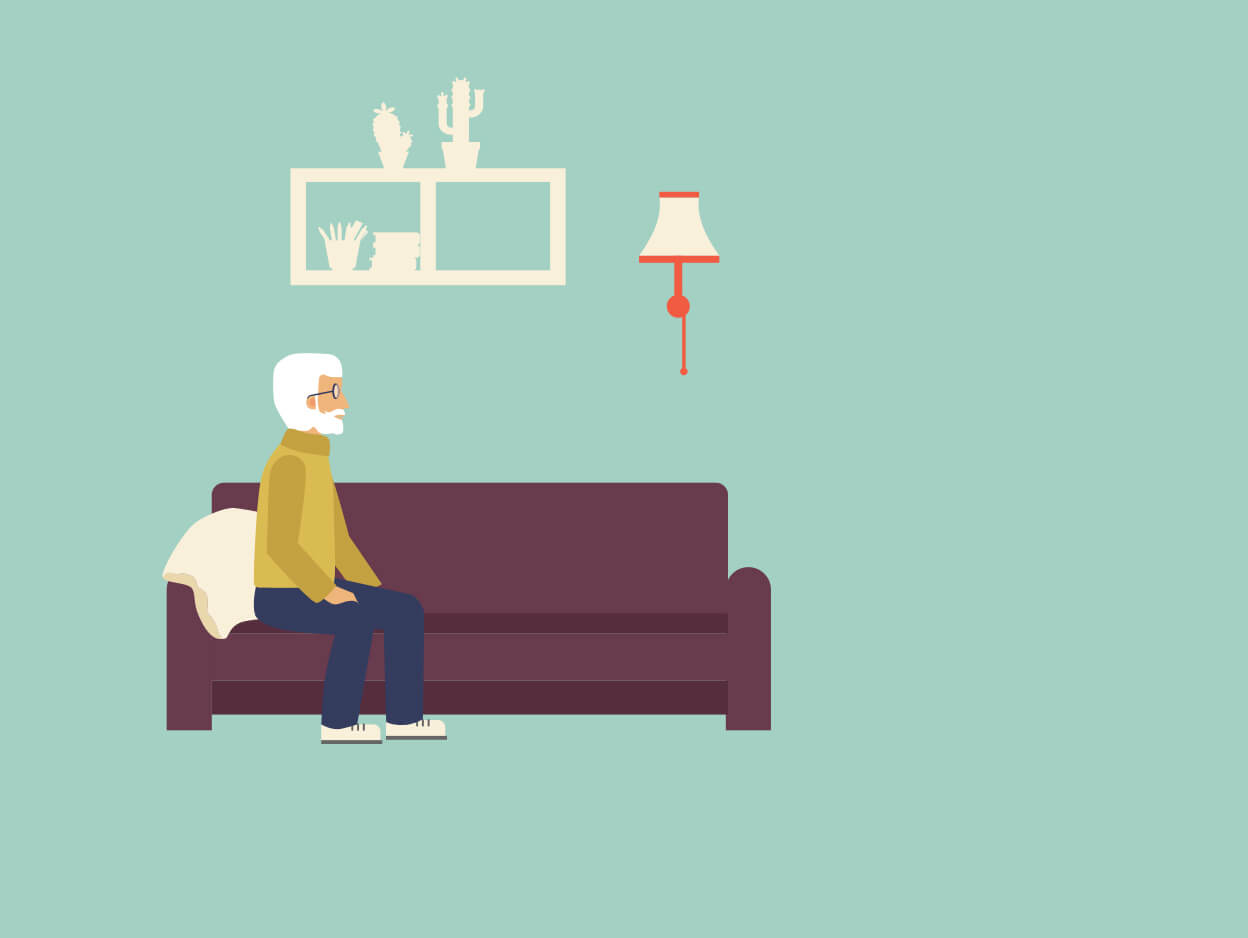 Potential applications for respiration and medical sensing
With an increased focus on self and at-home health diagnosis, the TransRobotics respiration monitoring solution can be integrated into numerous commercial applications.

Inhalation detector

Sleep apnea detection
Medical follow-up

Inmates cell monitoring
Inhalation detector
Drugs are introduced into the body by several routes such as breathed into the lungs through the mouth (by inhalation). Few drugs are administered this way as inhalation must be carefully monitored for correct dosage, given at the right time, and specialized equipment may be needed as well. The sensor notifies medical personnel when to exactly administer the drug (only during inhalation), hence allowing significant medicine cost savings. It can also be used for medical imaging of chest and for radiation treatment of chest.
Sleep apnea detection
Sleep apnea is a sleep disorder characterized by pauses in breathing or instances of shallow breathing during sleep. Many people live with sleep apnea without them knowing, posing potential risk to their health. Respiration monitoring can help in the detection of certain sleep disorders such as apnea by identifying abnormal breathing patterns and irregularities.
Medical follow-up
Elderly people suffering from illnesses and being cared for at home can benefit from a respiration monitoring device that can monitor their vital signs (respiration) around the clock. The monitoring system can then give caregivers early warnings of any deteriorating cases and can even be used in a hospital setting.
Inmates cell monitoring
In a prison setting, it is time consuming for wardens to manually check on each inmate several times during the night. Cells can be equipped with sensors that would monitor inmates' respiration and vital signs and output data directly to a single monitor. Wardens can then remotely check on all inmates without ever leaving their post.